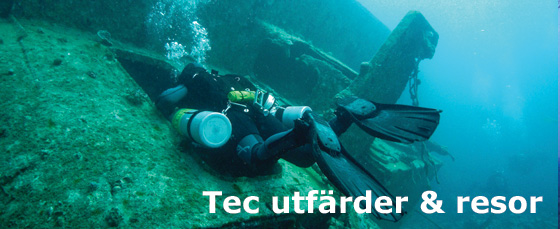 At H2O in Lund, we have a large number of active Technical divers. Around the coasts of Skåne are some of the worlds most well-preserved and interesting wrecks. This makes wreck diving a natural part of our Technical diving. Many of our wreck trips are aimed at both technical divers and recreational divers but for the slightly deeper and more advanced wrecks, technical training is a prerequisite.

We also arrange trips to both warm and clod waters. With H2Os large network of contacts within and outside Swedens borders, we have unique opportunities to arrange tailormade trips and excursions. H2O Lund has, for example, booked a pure Tec liveaboard in Egypt. Other excursions have gone to Åland for wreck diving. If you have a dream destination, feel free to contact Anders in the store.

Keep an eye on the website for the next deep adventure!