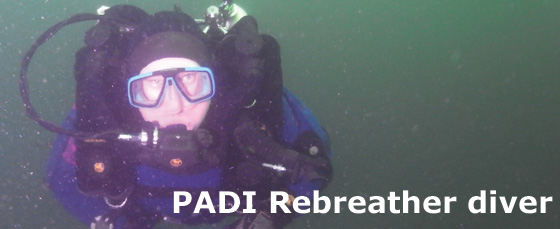 Rebreather Diver
Do you want to get really close to the marine life underwater, be completely silent, be warmer during the dive or try something compleately new? Then the PADIs Rebreather diver course is for you! Today we can offer you the course on Poseidon MkVI Discovery or Poseidon Se7en.

During the course you will learn how to handle your rebreather safely down to a depth of 18 m.
Prerequisites: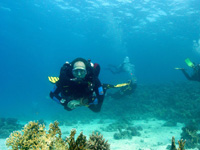 PADI Open Water Diver or equivalent
PADI Enriched Air Diver or equivalent
25 logged dives
18 years old
Course layout:
The course begins with theory sessions which, among other things, include the theory behind different types of rebreathers and techniques for diving with rebreathers. The course then includes two confined water dives and four dives in the open water. You will spend AT LEAST 200 minutes underwater during the course dives.

After the course, you will be certified to dive down to 18 m on your Poseidon MkVI Discovery, your Poseidon Se7en or Poseidon Se7en+.
Price:
You will find the price for the course in our Course Catalog.