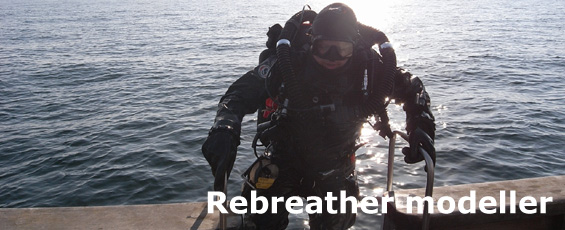 At H2O we have chosen to sell rebreathers from two manufacturers, Poseidon and AP Diving (we also offer training on the Triton and the Sentinel). All rebreathers that H2O sell are electronically controlled closed cuircut rebreathers and are of course carefully tested and CE certified. We also provide all the accessories and training on the units. Listed below are the models described separately, if you have questions or need more information, do not hesitate to contact us.
Poseidon Se7en

Poseidons Se7en är nästa generations rebreather som är anpassad för både rekreations dykning och för teknisk dykning till 100 m. Du har möjlighet att anpassa rebreathern efter din dykning
For more information on how you can configure your Poseidon rebreather downloda the buyers guide here
If you want to know more look at rebreather.poseidon.com or in our webstore
AP Diving Inspiration
Inspiration från AP Diving började säljas redan 1997 och är idag den rebreathern som det sålts mest av på världsmarknaden. Maskinen finns i tre olika utföranden XPD, EVP och EVO med olika storlek på flaskor och scrubber men med samma elektronik och kontrollsystem. Alla versioner kan fås med bakmonterade eller over the sholder lungor.
If you want to know more look at www.apdiving.com
Poseidon Se7en Sport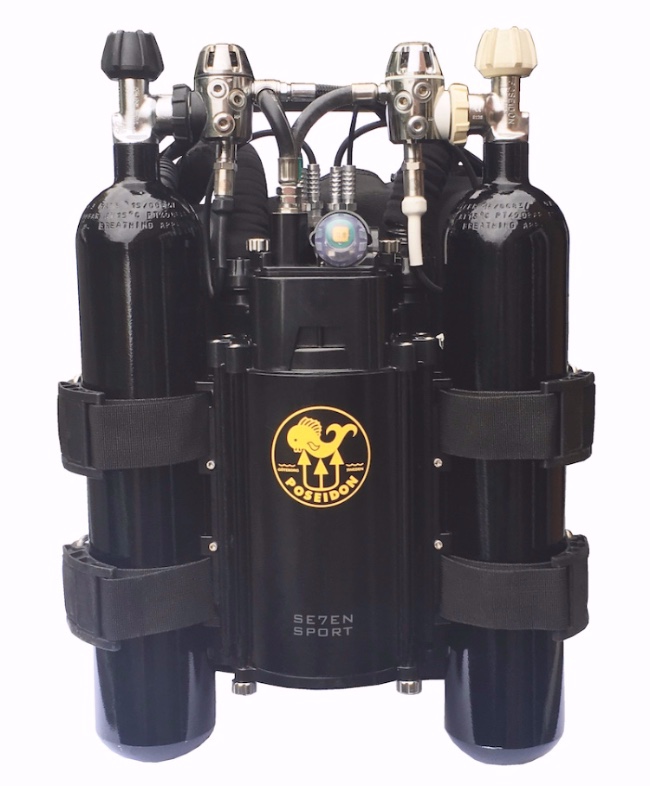 Poseidon Se7en Sport är instegsmodellen av Poseidons Se7en rebreather. Se7en Sport riktar sig primärt till rekreationsdykare, med den är fullt uppgraderingsbar till till en Se7en för teknisk dykning. Det är en helsluten, helautomatisk enhet som får dig att se dykning i ett helt annat ljus. Rebreathern är förberedd att dyka ner till 40 m(vill du dyka ännu djupare behövs det en uppgradering).
Rebreathern som bara väger 18 Kg när den är redo att dykas kan du placera på vilken BCD som helst .
If you want to know more look at www.poseidon.com