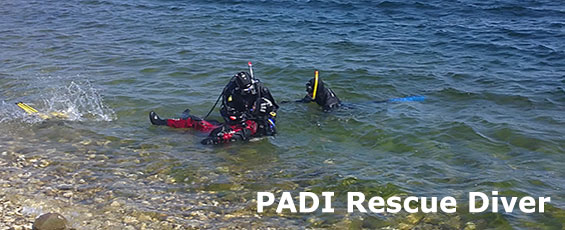 Do you want to become a better dive buddy as well as a better diver?
During the Rescue Diver course, you will learn more about stress management, signs of stress and how to act if an accident happens.

During theoretical and practical exercises, you will increase your knowledge of how to act at an accident site, how to prevent and manage injuries if an accident occurs. In short, you become a more competent diver but also a better equipped for an accident wherever it may occur.

The course is known for being physically challenging but also for being a courses that most people find most fun and rewarding. One thing is for sure, everyone who has taken this course feels that they have developed enormously as divers.
Why take a Rescue Diver course?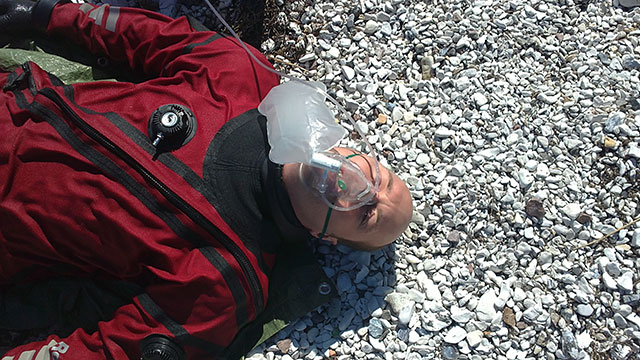 A large part of handeling an accident is to be able to see the signs that occur before the accident itself. If you can do this, you can often prevent an accident from happening. This is the course for you who want to be a better dive buddy and be better prepared for the day when an accidet actually happens.

During the course we will work with a lot of the signs that indicate that an accident may be about to happen and immerse ourselves in our equipment and look at how it can help and sometimes actually overturn us in the event of an accident.

A Rescue Diver course can be said to be the course that you want everyone you dive with to have taken. In addition, it is a prerequisite for participating in the Divemaster training.
Prerequisites
At least 15 years of age and certified as a PADI AOW or equivalent. In addition to that, you must have completed an Emergency First Response course or equivalent training in CPR in connection with your rescue course or a maximum of 24 months before the start of the course. There is always an opportunity to attend the Emergency First Response course in conjunction with the course.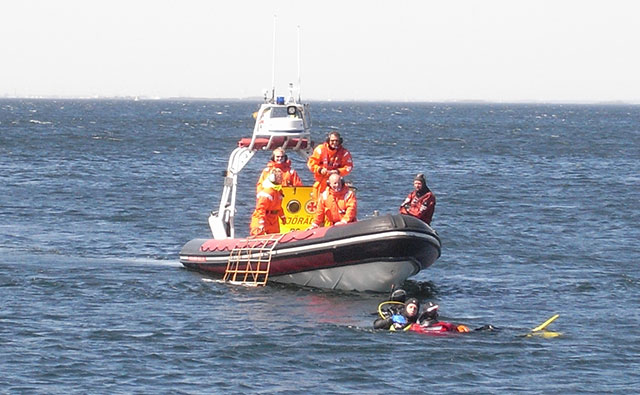 What is included in the course fee?
In addition to your international rescue certification, course material and free airfills are included during the course.

Equipment:
You will need complete diving equipment during the course, in addition to your personal equipment; mask, snorkel, fins, boots and possibly gloves, you can rent all the equipment you need during the course. Contact us in advance so that we can find suitable equipment for you.
Literature:
The course price includes the book PADI Rescue Diver Manual.
Price:
You will find the price of the course in our Course catalog.